Summer has come to an end but that doesn't mean we have to stop wearing dresses. One of my favorite types is the chiffon dress. Classy and elegant, dressed up or down, chiffon dresses are the perfect fall staple. But where can we find that incredibly chic chiffon dress that will stand the test of time without breaking the bank? Here are some affordable designer options you might want to take a look at.
1.VINCE CAMUTO- Timeless Blooms Cinch Waist Midi Dress 
Treat fall as a garden party in this waist-cinching floral dress that will have you looking distinguished and feminine. With a free-flowing, romantic style and an enchanting floral pattern, this dress is the perfect option for a day to night look.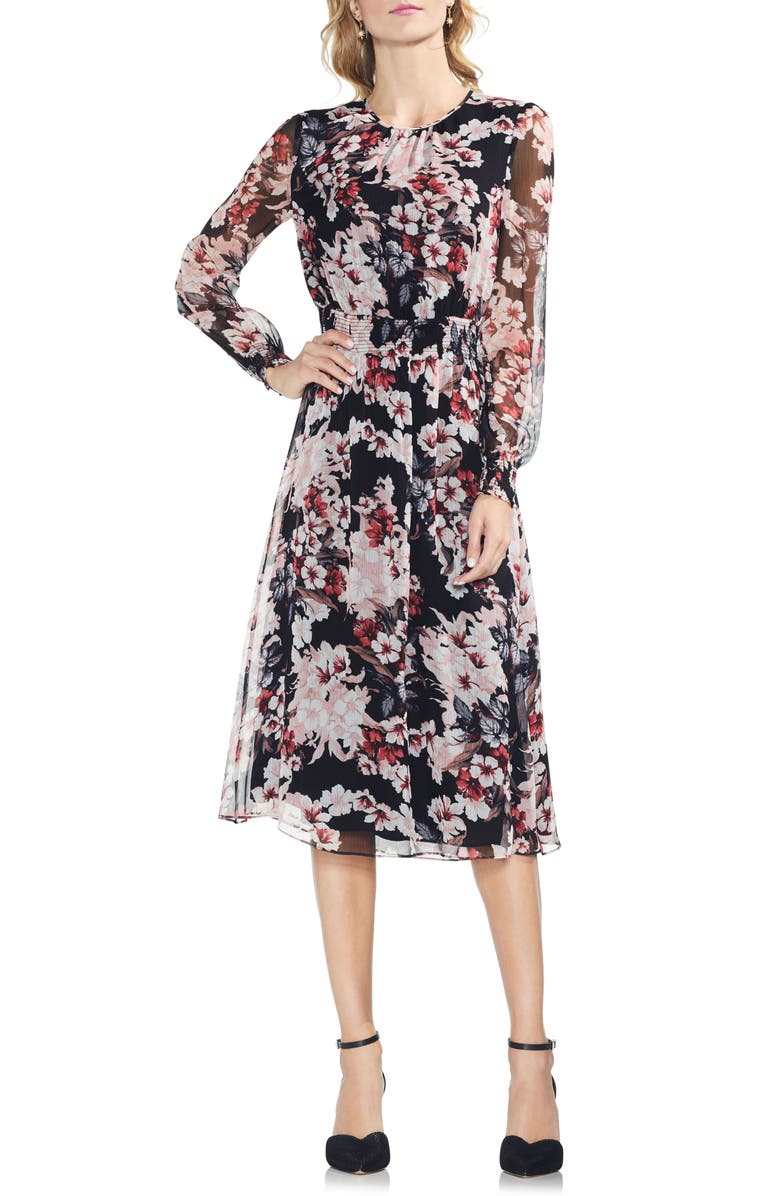 2. GAL MEETS GLAM COLLECTION- Georgia Chiffon Maxi Dress
With a v-neckline, elegant long sleeves and an exquisite floral pattern, this maxi dress may become your go to wardrobe piece this fall.
3. TED BAKER LONDON- Lake of Dreams Pleated Dress
This statement dusky pink dress can be your perfect option for any occasion this fall. Featuring Ted's Lake of Dreams print and an elegant design, you can't go unnoticed in this gorgeous piece.
4. HALSTON HERITAGE- Full-Sleeve V-Neck Plisse Chiffon Cocktail Dress
This dress is a must-have this fall for two major reasons:
1) You can't go wrong with a little white dress, especially a chiffon one.
2) It's currently 55% off.
5. KATE SPADE NEW YORK – Camelia Chiffon Mini Dress
Kate Spade has always rocked the fashion industry with her chic yet timeless designs and this dress makes no exception. From summer to fall, high heels or ankle booties, this piece can totally give you that flirty and fun look you were asking for.
6. CAROLINE CONSTAS- Mock-Neck Long-Sleeve Silk Chiffon Mini Dress
In a world full of trends, the "LBD", also known as the "Little Black Dress" remains an iconic piece in the fashion industry and finding that perfect black chiffon dress has became a must for every woman out there. Therefore, you cannot miss this classy little black dress  from Caroline Constas.
7. GAL MEETS GLAM COLLECTION- Esther Shadow Branch Chiffon Dress
With its delicate fabric, this Gal Meets Glam design may be the perfect option to create that ladylike kind of look we all dream about.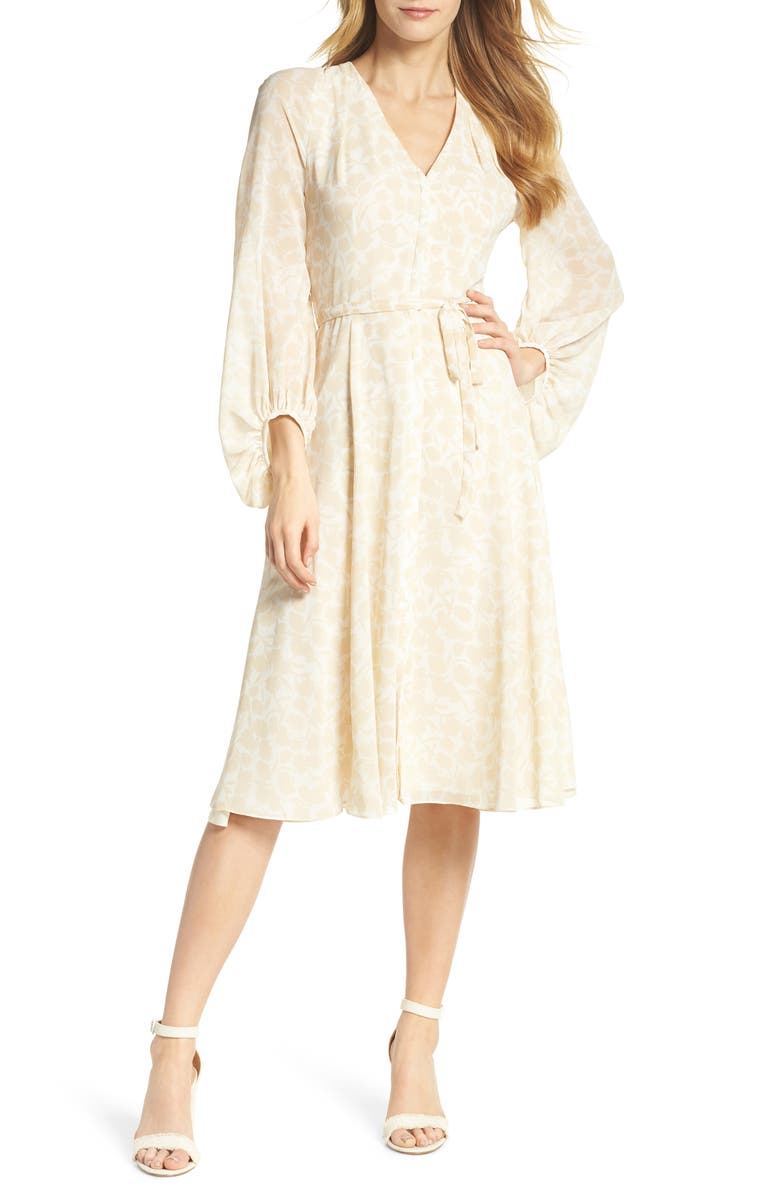 8. RALPH LAUREN- Lace Inset Chiffon Dress
No matter the season, navy remains a classic. With a round neck, short flutter sleeves and tonal-contrast lace insets, this Ralph Lauren design can give you that effortlessly chic vibe you are looking for.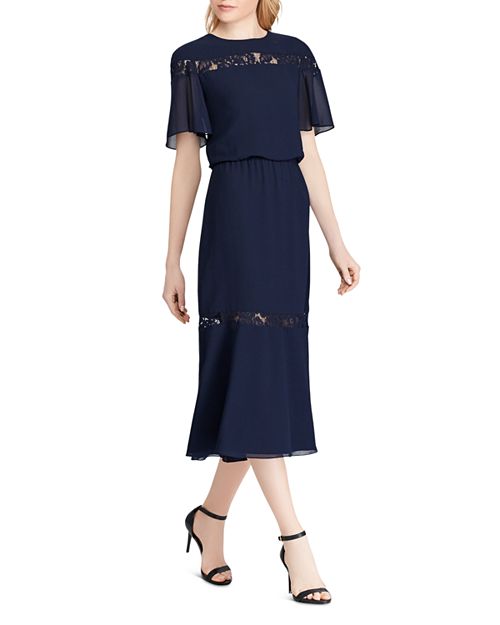 9. RACHEL PARCELL- Polka Dot Tie Dress
When in doubt go for dots…polka dots. From the beginning Rachel focused on creating chic, feminine and flattering designs and she nailed it. This beautiful polka dot tie dress can find her way in every modern women's wardrobe.
10. KOMAROV- Floral Chiffon A-line Dress
During the last year, midi dresses took over and became a must-have piece. With panels of delicate lace and a dark, dramatic floral pattern, this midi dress can easily became your best friend this fall.