So, 2021 is here and so are the best SUVs. New releases from companies like BMW, Mercedes, Cadillac, Volvo, Audi, Lexus, Tesla, and many more deliver everything from comfort and power to giving shoppers the ultimate experience on wheels. And who doesn't need a thrill every day in 2021?
Luxury SUV manufacturers have got you covered. Most brands offer a hybrid and/or fully electric models, with just as much fun and speed while being very friendly toward the environment. The average cost of SUVs in 2020 was around $37,000. But luxury manufacturers have expanded the enhancements you can now get on more affordable vehicles, features that were once only available on top range models, adding more advanced technology, entertainment, and comfort and navigation features.
Let us take you through our favorite luxury SUVs that match cost efficiency with premium features.
1. Lexus GX, NX and UX
Lexus GX: Starting price $53,100
The legendary Lexus GX comes with all-round enhancements: silent engine, three seat rows great for road trips, high-tech options for your dashboard, and its best feature in our opinion, its versatility – although it is a luxury car, it won't mind adventures on rough terrain with its 8.1 inch ground clearance.
The GX raises the stakes in terms of power, accelerating up to 60 mph (0-100 kph) in 7.2 seconds and with a top speed of 111 mph/178 kph. Sure, it may not be the fastest car out there, but speed isn't key on an off-road journey.
Lexus NX: Starting price $36,870
The second best-selling model, the Lexus NX, comes with a futuristic linework and it's as much fun to drive as it is to look at. Standard features on the NX 300 and NX 300h include adaptive cruise control, cornering assist, LED headlamps, 17-inch wheels, and faux leather upholstery.
For another $7,090, you can get genuine leather upholstery, genuine wood, heated front seats, a moonroof, and much more. If you're leaning more toward the sports version, know that it's about $2,200 higher in price and doesn't come as hybrid.
Lexus UX: Starting price $32,300
Daring. Stylish. Stealthy. And the most affordable of the three featured here, the UX can reach 100 kph in 8.5 seconds, with as little as 94 g/km CO2 emissions and a top speed of 177 kph.
2. Acura RDX and MDX
Acura MDX: Starting price $44,500
Equally gratifying for drivers looking for experience and engineering enthusiasts who want a cleverly designed SUV, the MDX Sport Hybrid is a midsize, family-fun car. The additional third seating row is a key feature for family-oriented buyers, making it one of the most popular SUVs in 2020. MDX is a definite hit in terms of performance, being one of the few SUVs for which the hybrid version changes the game, making it sportier and easier to drive.
Acura RDX: Starting price $37,800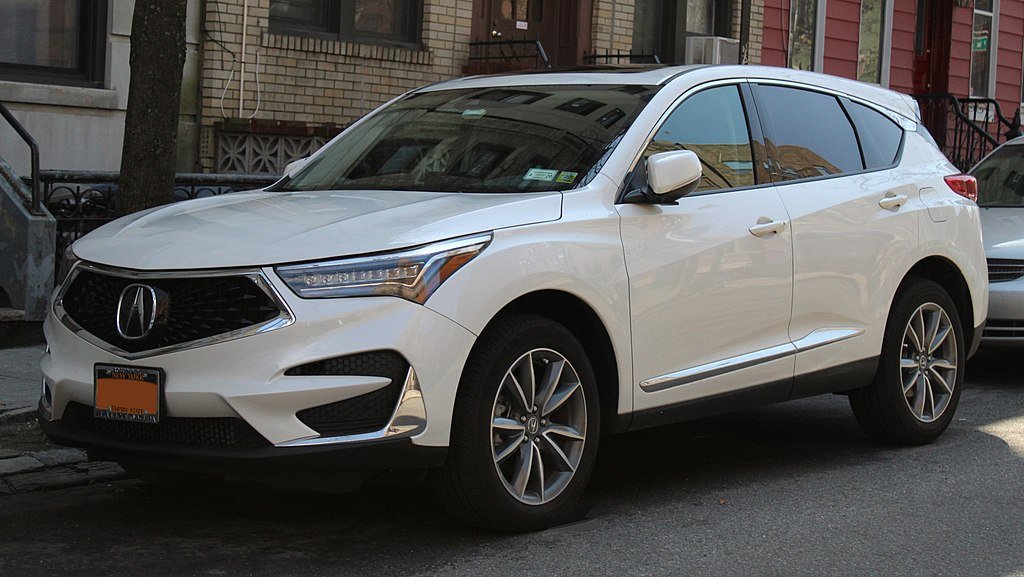 A bit smaller in size than the MDX, the two-row Acura RDX stands out with a sophisticated all-wheel drive system and top-notch standard safety features. Acura drivers will know that the RDX is a sports car of great character, an asset that's made Acura vehicles so engaging to drive.
3. Cadillac XT5, Cadillac XT4
Cadillac XT5: Starting price $43,995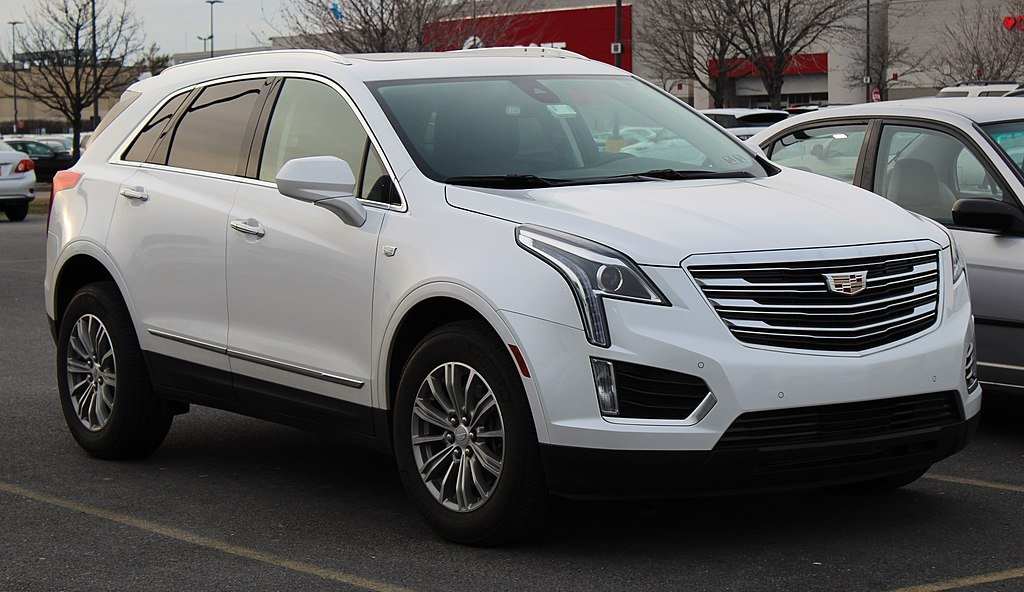 The award for the most comfortable luxury SUV in 2021 goes to the Cadillac XT5. Designed for relaxing, the XT5 delivers not only in terms of style but also power, cargo space, and clever engineering. It's a beacon of modern connectivity, but we'll let you find out the rest for yourself, we're only showing you the big picture.
But expect comfort, safety, and performance extraordinaire. And if you daydream about being king of the road, you'll realize it at the wheel of a Cadillac XT5 – with an acceleration of 0-60 mph/0-100 kph in only 7.6 seconds and a speed up to 130 mph/209 kph.
Cadillac XT4: Starting price $35,290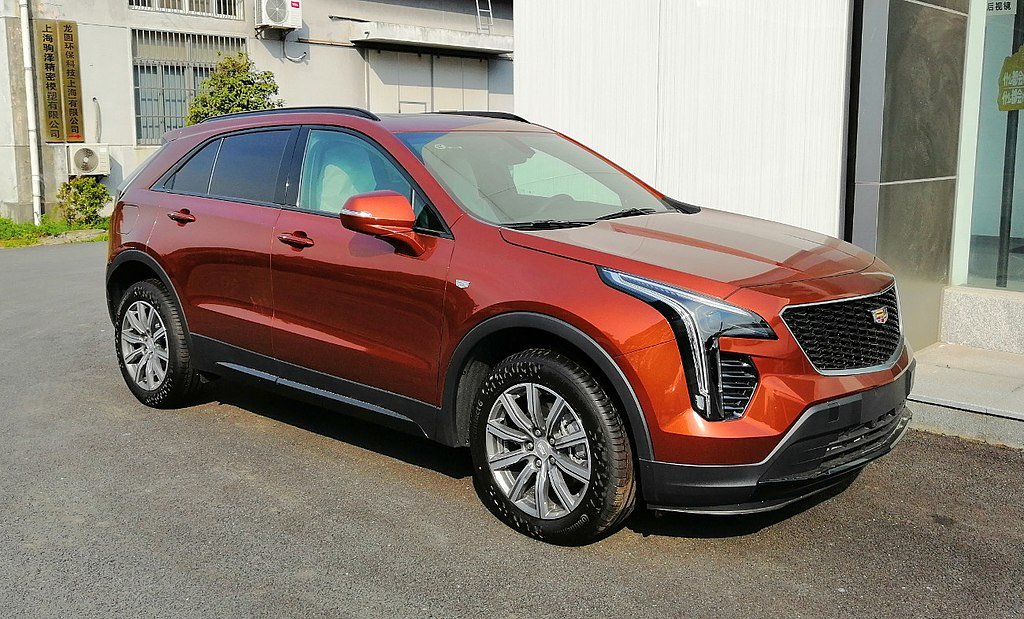 Caddy enters the luxury crossover segment with the XT4, a subcompact SUV with all modern features, an attractive design, and very appealing price. And although the ideal buyer persona would be young and sporty, the Cadillac XT4 can easily provide for a small family.
The XT4 is available in Luxury, Premium Luxury, and Sport, each with a 2.0L turbo 4-cylinder engine capable of churning out 237 horsepower and 258 pound-feet of torque, 9-speed automatic transmission, LED headlamps and taillights, front drive or all-wheel-drive, and an infotainment system that's top of its class.
4. Mercedes-Benz GLE
Mercedes-Benz GLE: Starting price $53,700
Probably the most interesting on our list, the Mercedes-Benz GLE is said to be overall best, balancing out quality and cost. The 2021 version of this popular car has been redesigned as a hybrid, emphasizing the company's commitment to developing sustainable vehicles.
This SUV features a 6-cylinder engine, Mercedes-Benz's EQ Boost system, and an advanced suspension. Thanks to all this and its hybrid mastermind, you'll get a smooth ride. It takes just 7.1 seconds to get to 0-60 mph/0-100 kph and has an astounding top speed of 174 mph/280 kph!
Spacious, user-friendly, and easy to handle, plus all the features of even the basic model make this not only our but also the experts' top SUV pick.
5. BMW X3
BMW X3: Starting price $41,950
Perhaps one of the reasons BMW aces sales over and over again is that they continue to manufacture vehicles that suit the active modern lifestyle. The compact and versatile BMW X3 combines luxury with sport and reliability.
The thing about BMW is that they provide upgrades high above the average, giving you a lot for your buck. This is arguably one of the most competitive SUVs out there in terms of performance and price, emphasizing the thin line between practical and luxury.
6. Lincoln Navigator L, Lincoln Aviator 2021, Lincoln Corsair
Lincoln Aviator 2021: Starting price $51,100
The winner for the best compact SUV goes to the Lincoln Aviator, providing a turbo V-6 engine, an extremely polished powertrain, and gorgeous design details. The Aviator is a more manageable Navigator, making it a great city car that's easier to park.
Driving assistance completes the array of features drawing people to this model, along with stealth, safety, and space. And if you're the kind of driver who likes to relax and enjoy some good music at the wheel, you'll be pleased with Aviator's high-tech stereo system.
In terms of performance, this compact SUV can reach up to 145 mph/233 kph and takes just 6 seconds to go from 0 to 60 mph/0-100 kph.
Lincoln Corsair: Starting price $37,595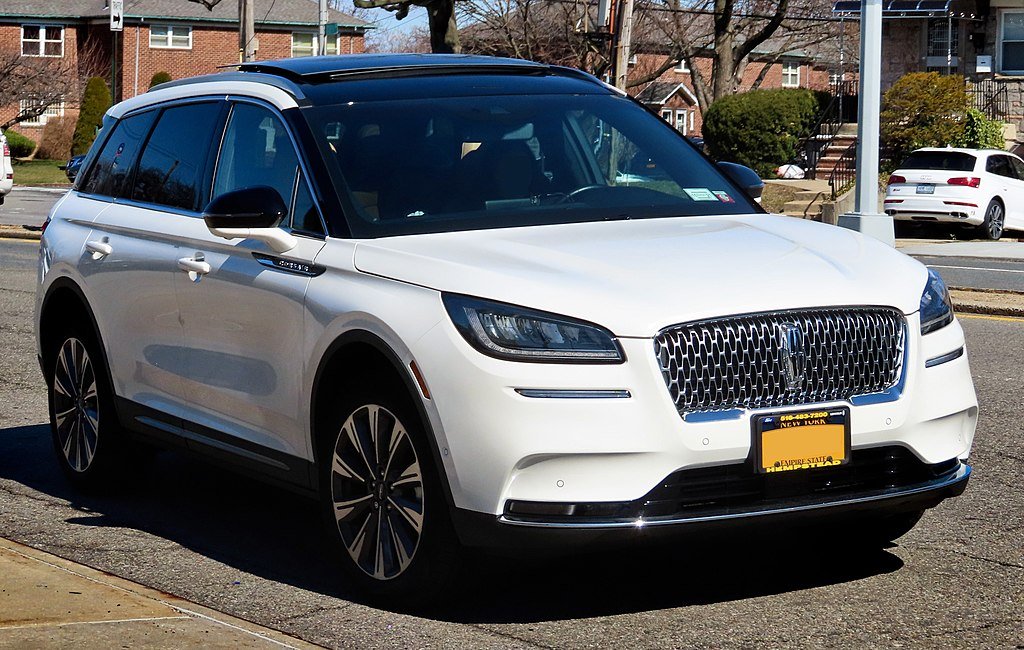 A more affordable SUV from Lincoln, Corsair offers Standard and Reserve, both coming with 250 horsepower and an in-line 4-cylinder engine. Both engines come paired with an eight-speed automatic transmission, and while the Standard comes in front-wheel as well as an all-wheel drive, the Reserve is equipped with all-wheel drive.
You may be interested that the 2020 Corsair was awarded the Top Safety Pick class by the Insurance Institute for Highway Safety, earning Good scores in all crashworthiness categories. It's good value for money, too, scoring a satisfying 17 out of 20 in fuel economy.
7. Volvo XC60 2021
Volvo XC60: Starting price $42,695
Statistically the manufacturer producing the safest cars, Volvo presents an elegant SUV, focusing on details that guarantee an unforgettable ride. The Scandinavian design stands out in the attention to detail, the quality and luxury of the materials, and the feeling of comfort, all of which you get in the amazing Volvo XC60: gorgeous leatherwork, wood interior – no more spoilers, you'll see what we mean when you take one out for a test drive.
A plug-in hybrid powertrain is available, and although competitors may offer more utility and sportier handling, the XC60 wins the sophistication game – a feature everyone looks for in a luxury car. Standard technology like Apple Carplay and Android Auto is included, with connectivity available at the flick of a switch. It comes with 400 horsepower in an elegant package, making it the best SUV in its segment. So if you're not particularly concerned about utility or sportiness, this is the one for you.
8. 2021 Audi Q5
Audi Q5: Starting price $44,395
No SUV list would not be complete without one of the most popular models on the market, the Audi Q5. It is elegant to look at, and has sporty behavior and state-of-the-art technology and infotainment systems. The all-wheel-drive makes it safe and fun to ride in all seasons, and it comes with a handy plug-in hybrid and perfect adaptability.
Among its alluring features are the quickly accelerating engine with sporty handling, and a quiet, sophisticated cabin packed with an intelligent dashboard and user-friendly infotainment system. The Audi Q5 has got pretty much everything going for it: it's modern, sturdy, fun to drive on the highway and in urban and off-road environments, stylish, and, above all, safe.
9. 2021 Toyota Highlander
Toyota Highlander: Starting price $36,085
We can't look at SUVs without mentioning the off-road star, the Toyota Highlander. Its V6 engine, available also in hybrid, makes it an ideal family automobile, and it has accessible technology that's easy for all the family to use.
Comfort is a given thanks to premium materials, and even though the Highlander may lose some points in cargo space, it has plenty of other assets: a mix of practicality and comfort that is hard to beat. It's hard to find any real flaws in this 8-seater with 10 trim levels. Buyers prefer the Hybrid Platinum AWD, which starts at $51,590 and comes with a Hybrid 2.5L I4 engine and all-wheel-drive.
The Toyota Highlander remains a family favorite, being an all-round convenient option balancing safety tech, fuel economy, comfort, and space.
10. 2020 Tesla Model Y
Tesla Y: Starting price $49,200
Last, but certainly not least, is the car that's had everyone talking over the past few years, the Tesla. A car so sleek, it's a real luxury, taking the competitive luxury SUV market a step up in all-electric vehicles.
The advantage of electric cars and their most sought-after feature is the instant power engine, with an EPA range of 315 miles, exceeding most gas-powered rivals. The Tesla Model Y is a 5-seater vehicle that comes in 2 trim levels and with a spacious and modern interior, is eco-friendly and economical, and is one of the fastest small SUVs available on the market. Tesla Y is a technological wonder in terms of innovation, safety, autonomy, and reliability.
Competition forces producers to bring out better products every year. This goes hand in hand with customers' willingness to pay more in order to get the best features: the degree of comfort, high-end design, engaging infotainment, power and, of course, safety.
The luxury SUV segment has managed to draw in customers, overcoming challenges in designing cars that appeal to the modern driver with enhanced basic models offering premium features. Luxury SUVs have it all: they suit families, fulfil drivers' expectations, cope with on- and off-road challenges, and highlight the latest technology. The rest is in the detail: the smooth design, quality materials, silent engines, and other features that make a driver oh-so comfortable at the wheel.